***********************************************************************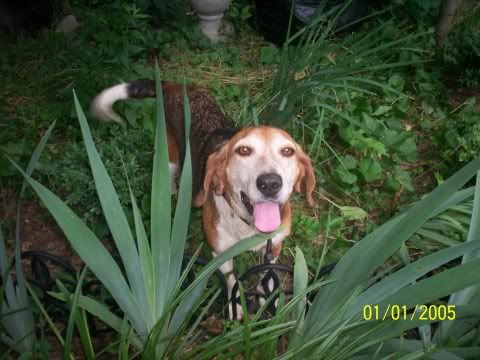 On a Sunday morning three years ago, I sat at my computer and read my emails, as is my usual morning practice, and discovered a message from one of my "friends," someone I had never met, but whose path I had crossed online while cross-posting to save unwanted animals. The message was unexpected. I had been accused of pulling four dogs from a high kill shelter, contacting someone's veterinarian without permission with the intention of charging vet fees to this person's account, sending out emails asking people for money and threatening to return the four dogs to the shelter if the people did not comply, lying to a rescuer, and abandoning other dogs at a boarding facility. There were other accusations, all animal related. Some were lies. All were distortions of the truth and misrepresentations of fact.  My "friend" also informed me that I had been banned from a group to which both of us belonged and I had been labeled "Do Not Rescue." When I attempted to respond to the email, I discovered that I had been blocked from sending messages to this "friend." That was the beginning of what was for me a nightmare.
A man's reputation is what other people think of him; his character is what he really is.  ~Author Unknown
     I am not an animal rescuer and have never claimed to be one. I am an animal lover and consider myself to be a resource, a facilitator, a voice for those who can't speak for themselves. As far back as I can remember I have viewed every living creature, whether it be an ant, a mouse or a dog, as something of value who deserved to live as much as I did. I remember when I was a child feeding crushed crackers to ants, moving worms from the sidewalk after a rainfall so they wouldn't dry up in the sun, and releasing a mouse that I trapped in my bedroom...many years before the practice of catch and release had ever been considered as an alternative to killing.
     The accusations against me were inaccurate, hurtful, and harmful to those I was trying to help. For two years I had been cross-posting animals in need,  driving legs of transports, and fostering unwanted cats and kittens. With the help of another woman, I had been trying to save the animals at a high intake/high kill rural shelter that listed only a handful of its animals on the shelter's Petfinder site and killed every animal in the shelter every week. We were having great success. Even though neither of us lived near the shelter, with the miracle known as the internet, we were able to spread the word about the conditions at this shelter and the animals in need. Others joined in our efforts and within a short period of time the kill rate at the shelter decreased dramatically. All that changed in a moment.
By the pricking of my thumbs,
Something wicked this way comes.
~ William Shakespeare
      The allegations made by one person whom I had never met spread like wildfire via the internet that I had used to help save lives. I was not given an opportunity to defend myself and my efforts to help the animals who were on the shelter's new kill list were greatly hindered. I was banned from other groups, people blocked my emails, and anyone who attempted to defend me was treated like pariah. The following week EVERY animal at the high kill shelter was killed - puppies, kittens, cats, and dogs - fifty-eight precious, innocent lives. Their only crime was being in the wrong shelter at the wrong time. They were collateral damage. All of those animals died needlessly because of the allegations made by one person who had never met me, knew nothing about me, and who chose to condemn me for reasons unknown based on her own preconceptions and misconceptions. There was no evidence to support the accusations and none of the people who read the posts and emails about me made any effort to substantiate the claims. I had never been to the shelter or town where it was located, had never been in contact with the boarding facility where I had supposedly abandoned dogs, never threatened anyone, never lied to anyone, and would never surrender or return an animal to a shelter.
A truth that's told with bad intent Beats all the lies you can invent. 
~ William Blake
     Every week I receive  emails about someone who has been designated "Do Not Rescue, Do Not Adopt, or Do Not Transport." I read the emails I receive and the messages posted to groups...and I put them in a personal file for future reference. I never cross-post them. I believe the majority of the people being accused probably deserve the designation...they were neglectful, irresponsible, abusive, or intentionally cruel. Because of their actions animals were placed in dangerous situations or died. Most of the time the person who sent out the initial warning had personal contact with the person being accused, included proof to support the facts alleged, and the victims, helpess animals, had suffered actual harm. Unfortunately, because of my experience, the messages sent to me will not be forwarded, posted or cross-posted. Others will have to pass on the warnings. Wickedness in the form of false accusations had come my way and, as a result, there are some things I will not do, even if it may prevent harm or save lives. I know firsthand that actions may have unintended consequences.
   And what was the fate of the four dogs pulled from the kill shelter? Were they returned to the shelter? Did I abandon them at a boarding facility? Were they harmed in any way? No. I fostered them for five days and then helped transport them. All went on to find rescues and forever homes. One of the dogs was pregnant and had her puppies in a safe place. The four dogs who were the subject of this tale had happy outcomes, unlike the fifty-eight who were forgotten and left to die in the kill shelter. No one made any effort to save them, least of all my accuser.

Your torments call us like dogs in the night. And we do feed, and feed well. To stuff ourselves on other people's torments. And butter our plain bread with delicious pain ~ Mr. Dark in Something Wicked This Way Comes
(Book by Ray Bradbury and movie with the same title)
**********************************************************************