***********************************************************************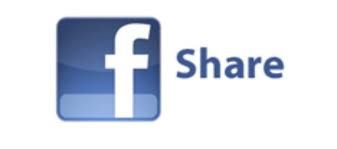 One of the first lessons we learn as children is that we have to share. We must share our mother with our father. If we have siblings, we have to share the time and attention we receive from both parents, share our toys, and sometimes we share clothes and bedrooms. On the playground we share swings and slides, and in school we are expected to share our ideas, thoughts, and feelings. We share secrets and apartments with friends and hopefully soon to be friends, and we share seats on buses and airplanes with strangers. On Facebook we share information.
     Every morning I look at the website's visitor statistics as well as the number of people who look at the website's Facebook pages. I know how many people visit the website and what links they used to find it. I know the number of people who look at the Facebook posts and how many click on the share buttons. What I find frustrating and difficult to understand is that anywhere from 500 to 1000 people might look at one post, but rarely do more than a few of these "friends" share the post. When I cross-post a transport, hundreds of people look, but only a handful bother to click on the link to see the full run, and even fewer share the post. The chances of adoption, rescue, and sponsorship increase if more people share and network. Transports need many drivers located in all parts of the country and sharing the information increases the likelihood that the runs will be filled. Networking saves lives. So that raises the question, "Why don't people share?"
     Several months ago my daughter and I had a discussion about human motivation. My daughter said that this subject had been discussed in one of her classes and that the class concluded that every human action is motivated by a personal goal or benefit. My first instinct was to disagree, but as we discussed the subject I began to believe she was correct. We act to minimize physical pain or discomfort, to maximize pleasure, to meet a specific need, goal or ideal, to receive a reward or benefit, or for emotional reasons.  Unless we receive some sort of benefit, we don't act - whether it be a reasoned decision or instinctive behavior - without some kind of reward. Clicking on a share button may be a little too easy to motivate the average human to act. There is no instant gratification, no feedback, no pat on the back...no incentive to motivate us.
Together we can change the world, one good deed at a time. ~Blake Beattie
     When pleas for help go unanswered, the animals that didn't receive commitments become another sad statistic.  Many transports are canceled because the runs don't fill, and often this results in animals having to remain in overcrowded shelters.  Shelters respond by killing for space. It takes only a few minutes to cross-post a plea and one second to click a button on Facebook to share a message.  Too many people fret and complain about the problems that exist, but sit on the sidelines. They don't want to make an effort, get involved, or do anything that might inconvenience them. As someone recently pointed out in a post, "Few things in life are free and sharing costs nothing". The simple act of sharing can make a difference for one unwanted animal. Please share today!
Each small act of kindness reverberates across great distances and spans of time, affecting lives unknown to the one whose generous spirit was the source of the good echo, because kindness is passed on and grows each time it is passed, until simple courtesy becomes an act of selfless courage years later and far away.
~Dean Koontz
***********************************************************************