***********************************************************************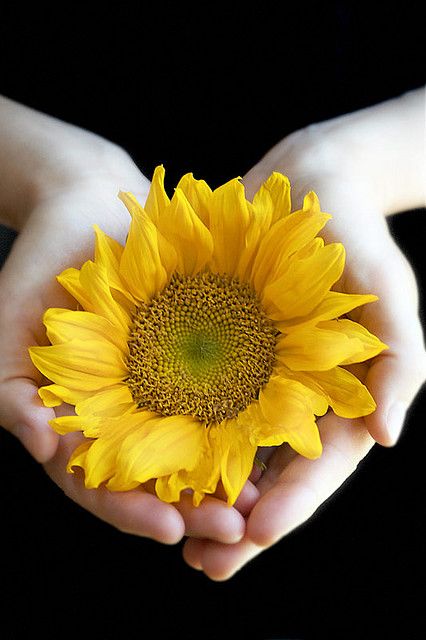 Yesterday my youngest son and I drove to the Veterinary Clinic at Ohio State University in Columbus for Ballantine's monthly checkup. We were hoping to receive good news so the monthly visits could be changed to quarterly visits. We had high expectations. Ballantine has been looking and acting healthy. She consumes her three daily meals with gusto, she plays with her fur siblings, she pulls on her leash when we go for walks, and she constantly monitors our back yard to ensure the "alligators" stay away. At the clinic, when I spoke with the fourth year veterinary student who greeted us and took a short history, I mentioned that my only concern was that Bally appeared to have lost a little weight. Her skin wasn't loose like it had been after her initial diagnosis, but when I lifted her up or rubbed her back she seemed a little leaner than usual.
     The examinations at the clinic generally take three to four hours. My son and I followed our usual routine. We ate lunch at the Garden Market, then went to see a movie at a nearby theater. When we returned to the clinic, I signed in at the reception desk and waited almost an hour before my name was called. As the time grew, so did my anxiety. As soon as Ballantine's oncologist walked out to greet me, I knew the news would be bad. Seven months ago, when Ballantine's cancer returned, the oncologist, not the veterinary student, had been the one to greet me.
     The news was good and bad. During the examination it was noted that Bally had a lump in her salivary gland near the location where cancerous lymph nodes had been removed seven months ago. The lump was aspirated and cancer cells were detected. Bally also had a small nodule, presumably cancer, near one of her lungs. A scan was performed. Unbeknownst to us, the nodule had been present during one of Ballantine's previous visits, but that information had not been disclosed to us. The "good" news was that the nodule had not grown in size.
     We talked about Ballantine's prognosis. The salivary gland could be removed without interfering with Bally's quality of life. The main risk of the surgery was that the salivary gland was near the nerve that controlled the tongue. If this was damaged during the procedure, Bally would no longer be able to eat. We had faced this risk when the original surgery to remove Bally's lower jaw was performed 15 months ago. The oncologist said eventually the cancer near the lung would spread and engulf the lungs, limiting Bally's ability to breathe. They still had some forms of chemotherapy that could be used to hopefully slow the progression. The oncologist was blunt. Ballantine had cancer and there was no cure. She softened this death sentence by stating that when she first examined Ballantine 15 months ago, Bally had little to no chance of survival. Ballantine had surprised everyone. She was a living miracle.
     We discussed the options further. We could wait and see, and hope that the cancer in Bally's neck did not spread and the nodule did not grow. The other option was to remove Bally's salivary gland immediately. The visit to the clinic was $400 and surgery would be an additional $800. I had to pay half now and the Balance when we picked up Bally after the surgery. I called my husband and shared the information. He said the choice was mine. For me, there was no choice. For fifteen months we had endured stress, scrimped, sacrificed, begged, and done without so Bally could have a chance at life. If I had to make the decision today about Bally's first surgery knowing what I do today, I would still make the same choice. Bally was given 15 months that she would not have had if I had taken the advice of the diagnosing veterinarian and euthanized her immediately. Because of the decisions we made, fourteen of those fifteen months have been pain free with a good quality of life.
     Several months ago I was working in my back yard with my five dogs nearby. My neighbor and three of her six grandchildren were kicking a ball around in their backyard. Some of my dogs poked their noses through the fence and barked, wanting to join in the game. My neighbor commented on the fact that I really loved my dogs. The first words that came out of my mouth were, "They are the grandchildren I don't have," and after I made the statement I realized that this was true. My dogs (and my cats) bring me joy. I love watching them play and enjoy their different personalities. They are my companions and they cheer me up when I feel stressed and sad. I live daily with the knowledge that like my fur companions of the past I will most likely outlive them, but that does not diminish the joy they bring me today.

     Bally will undergo surgery this afternoon. Words cannot express the sadness and anxiety I feel at the moment. All I can do is place my trust in Bally's surgeons and wait. Her fate is not in my hands. I am trying to stay optimistic, but I can't help thinking about worst case scenarios. When I spoke with Ballantine's oncologist yesterday, she said she could give me an approximate guess at the  progression of the disease and the time Bally had left. I said I didn't want to hear it because I wanted to live with hope. Every day of the past fifteen months I have tried to live in the present and be thankful for every good thing that comes my way, be it a butterfly, a flower blooming in my garden, a day when the sun shines, or one of my furry companions vying for my attention. Every day is a gift. Today I will live with hope.
***********************************************************************