***********************************************************************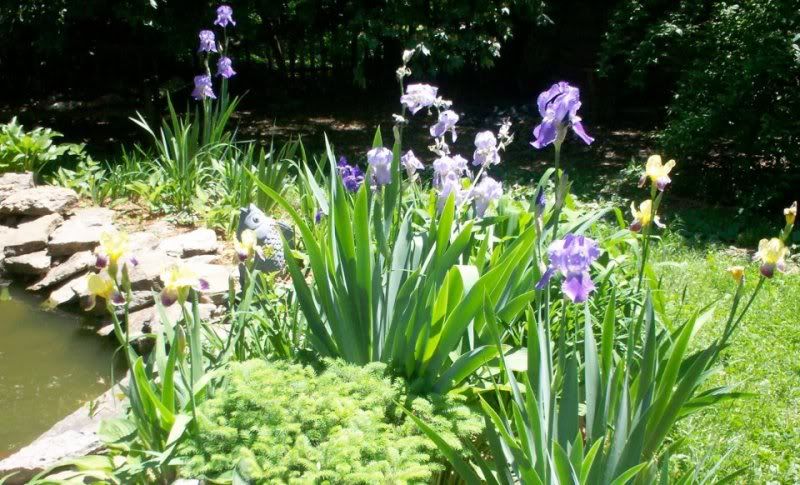 Several years ago I was a guest at a Christmas party at a neighbor's home. During the evening the host's mother, who obviously had never heard that you shouldn't discuss religion and politics at social functions, began bashing Al Gore and his belief in global warming. No one disagreed with her or questioned her reasoning. I kept silent, but I wanted to ask her one question, ..."Haven't you seen changes in your own backyard?"
Every year for as long as I can remember, the azaleas in my yard were in full bloom for Derby week, which is a big occasion in Louisville. The year of the Christmas party I had noticed that my azaleas bloomed two weeks before Derby, the robins in my yard had appeared earlier than usual, winter was drier with less snow, and spring was warmer than it had been in the past. Over the years the changes have accelerated. This year my azaleas bloomed five weeks before Derby. We had much more rain than usual (four inches in one hour during one spring storm), and the weather turned hot earlier, with record breaking temperatures - ten days over 100 degrees in late June and early July.
"You don't need a weatherman
To know which way the wind blows."
Bob Dylan (Subterranean Homesick Blues)
Many people still scoff at the idea of global warming and/or its causes. Some people believe that the recent phenomenons we have been experiencing...like melting glaciers, intense hurricanes, tornadoes, and rain storms, heavier snowfall, droughts, and raging wildfires...are part of the normal cyclical changes we should expect in nature. I don't know what is causing the changes, but I do believe that charges are occurring. I have seen them with my own eyes. My gut feeling, that little voice inside me that on many occasions has led me to conclusions that have proven to be right, tell me that man is the cause or  a major factor.
Yesterday our newspaper was not on the front steps when my husband went out to to retrieve it. He took a short walk up and down the street to see if our neighbors had the same problem. Two houses down he saw a buck and a doe standing in our neighbor's driveway. We don't live in the country. We live in an area that is a short drive from the center of downtown Louisville. Those poor deer and other animals like them, who are forced to live in pockets of green that have not been paved over or turned into lawns, were foraging for food and water. They are the victims of human actions and decisions. Everything man touches, the changes and "improvements" we make in the name of progress or to benefit ourselves, has unintended consequences. For whatever reason, we believe we can do whatever we want to do. After all, aren't we superior to every other creature on Earth?
The Earth does not belong to man; Man belongs to the Earth. This we know. All things are connected like the blood which unites one family. Whatever befalls the Earth befalls the sons of the Earth. Man did not weave the web of life, he is merely a strand in it. Whatever he does to the web, he does to himself. ~Chief Seattle
***********************************************************************