***********************************************************************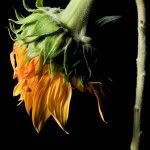 I am the voice of the voiceless
  Through me, the dumb shall speak;
Till the deaf world's ear be made to hear
  The cry of the wordless weak.
From street, from cage, and from kennel,
  From jungle and stall, the wail
Of my tortured kin proclaims the sin
  Of the mighty against the frail.
~Ella Wheeler Wilcox
***********************************************************************
PLEASE NOTE:
     I am still discovering what I can and can't do with this blog. I would like to add a side bar with a list of all the blog posts, but I haven't figured out how to do that without adding a sidebar to the website - which I don't want to do.
     People who are members of the website can make comments, but I don't know how to add the membership sign up to the blog page...but it must be somewhere on the website (hidden from me) because 89 people are members of the website!
     Below is the list of blog "Topics." Until I add a sidebar, please search the subjects to find previous blog entries that might not appear on the page.  Thank you!
~ MUSINGS ~ RANTS ~ REMEMBRANCE ~

~ KNOWLEDGE IS POWER ~  SIMPLE PLEASURES~ 
~ TRANFORMATIONS ~ THE FORMATIVE YEARS
  **********************************************************************